By Maria Thomas, Bitville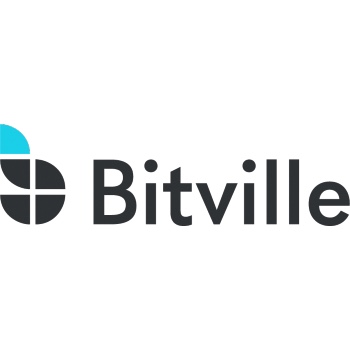 This past year has been a period of transition for most companies and organizations. And it's likely we'll be headed for yet another moment of transition. But whether external or internal forces spur an acceleration toward change, how do you manage the process and more importantly, how do you keep the team engaged?
Adopting advanced technology, changing leadership, restructuring – no matter what form transition takes, it can be a scary moment for employees and stakeholders alike. Here at Bitville, we have not only managed change within our organization effectively, but we've also helped businesses manage change across global teams. So, what's our approach? Well, the first step involves a shift in mindset. Instead of imposing change onto team members, consider supporting them through the process.
Scale and personalization are not opposites. They're complementary
Supporting teams through transitionary periods can take many forms and one of the most effective methods is through e-learning. Bitville specializes in digital learning solutions and we use our pedagogical expertise to develop content and platform engagement in support of effective change management. But what does digital learning have to do with change management?
Well, our approach is to think about global teams like learners, and not all learners are the same. Some people learn best through social experiences where they can connect with their peers or colleagues. Others appreciate self-steering learning. And if we think about consumption practices, we find that some learners prefer micro content housed in mobile apps over hour-long desktop learning modules.
Here's the thing. It is absolutely possible to individualize learning paths and present change management content across platforms.
One story: different angles, different actions
So, do you tell the same story through different channels or do you tell different aspects of the story through multiple channels? Here's how we handled change management for one of our long-term partners.
First, we developed e-learning modules to kick things off. We then followed this up with a self-assessment via a purpose-built lightweight browser-based application. Learners were able to print assessment responses and bring this into a workshop styled in expert-driven discussions on a collaborative platform (think Teams, Slack, Zoom or Trello). The discussion was then followed by podcasts and videos produced by Bitville.
Understanding "why" helps us know "how"
Through each engagement, learners, or employees, came to understand why change was taking place and how they would be affected. They were encouraged to become active contributors in the process and not just passive participants. These multi-modal platforms also worked to provide our client with various feedback streams that aided them in the process of pivoting and responding to the most urgent concerns.
From social learning, to gaming, to AR/VR technology, Bitville is committed to exploring the most effective and cutting-edge methods of learner engagement. Treating team members not like employees but as learners with preferences and distinctions that are valuable for ensuring rich experiences in change management is the principle of our method.
For more information, visit www.bitville.com.