It's more important than ever to keep your teams upskilled and engaged with a rich learning experience. Whether you've switched to a fully remote team on a temporary basis or closed the office doors for good, try these 5 eLearning approaches for maximum impact.
Like many online industries, the future looks bright for digital learning, even amidst the chaos of Covid. Technology has long-been revolutionising teaching and learning but the past 12 months has seen many businesses and educators catapulted out of their comfort zones into fully-fledged digitisation, whether ready or not.
This speed of change has paved the way for a more collaborative, agile way of remote working, swapping costly high-end production for budget-friendly workarounds focusing on DIY digital learning and a huge reliance on video and mobile.
In this blog, Paul Service, Director of Learning Solutions at CommsLearning, shares five eLearning trends to look out for in 2021 and his top tips for creating rich, engaging video learning for a productive, fully remote workforce.
Here are 5 eLearning strategies for 2021:
Video-first learning
Mobile learning
Gamification
Microlearning – knowledge bites
In-house / user generated content (UGC)
1. Video-first learning
If ever there was a year for video, 2020 was it, and its rise won't stop there – by 2022, 82% of all online traffic will be video, according to Cisco.
We've written on this blog previously about the power of video learning for HR, and how it can be used for remote training, onboarding, and keeping employees upskilled and engaged.
At CommsLearning we script our custom video learning projects like adverts. With an attention span of only 8-12 seconds to play with you need to grab (and keep) the learner's attention right from the opening scene and take them quickly through a story building to a simple conclusion or call to action.
Top tip: Keep it snappy for maximum attention
The hardest bit is keeping it short. Our experience over the past decade has taught us that the optimum time for these videos is around 2:30. That's why we recommend breaking your eLearning programmes down into easily digestible knowledge bites…
2. Microlearning
Learning in the age of distraction is best done in bitesize chunks – repetition aids retention. Studies have shown that casual, quick-fire learning reduces cognitive load and improves short term memory, making it easier to absorb content repeatedly and retain knowledge.
Microlearning as a concept is nothing new within the industry but we expect this method to overtake traditional forms of eLearning as attention spans shrink and we adapt to new situations and technology.
The pace of content consumption is at an all time high, as are learner expectations, and when knowledge bite learning produces 50% more engagement from learners and 17% increase in learning transfer (Journal of Applied Psychology), it's a no brainer.
Taking this approach is more engaging for the learner and more affordable for the business, with proven better results.
And of course, it's great for mobile…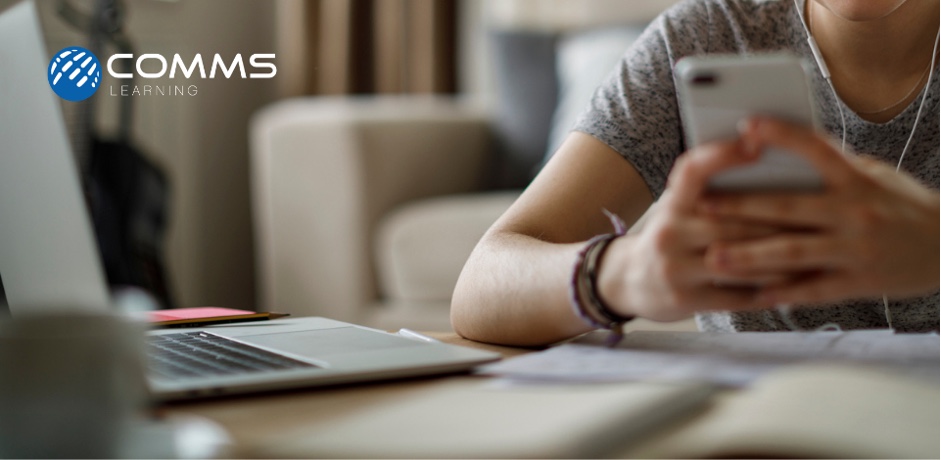 3. Mobile learning (mlearning)
It feels a bit obvious to list mobile as one of our 2021 eLearning strategies but you'd be surprised just how many businesses' online training isn't yet mobile-ready.
This is surprising when mlearning is the fastest growing market in eLearning (Globe Newswire), with an annual growth of 23%. Research has shown (Lynda.com) smartphone learners to complete course material 45% faster than those using a computer, and 43% of learners report improved productivity compared to non-mobile users.
The first question we ask here is around the use case:
Do mobile users require the same content for the same reasons or are they looking for a more cut down 'just in time' experience?
Mobile learning is great for short processes or bitesized updates on a particular topic, and doesn't have to replicate the full detailed desktop course but can bring added value to the learner with on demand access to a mobile-optimised version.
Storyboard tips for mobile learning:
Keep the storyboard lean and focused.
Use concise, active language in the voiceover and narration. Less is more, but don't skip the vitals!
Use graphics, diagrams or illustrations to maintain the learner's attention and share the maximum learning in the shortest time.
Provide opportunities for interactivity and gamification to keep learners engaged.
4. Gamification – challenge, choose and reward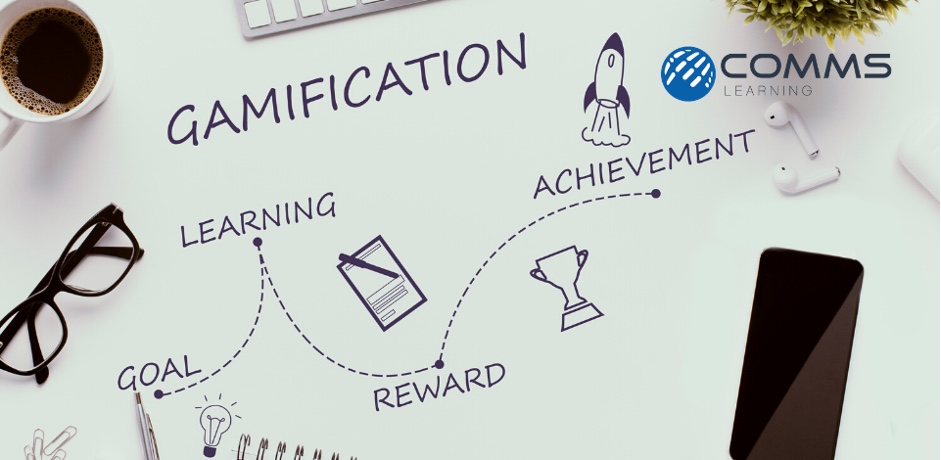 Using game elements and mechanics provides a richer learner experience, with studies showing gamified activities to increase motivation by 48%.
Now that the hype around gamification has calmed down we can focus on exactly what it means in practical terms. The first decision to make is which platform to make responsible for 'the game'. Many of the latest Learning Management Systems (LMS) come with leaderboards, badges, progress bars and other game-style incentives built in.
If you want to gamify the broader learning experience including courses and modules that were written previously this is the best way to go.
But if you want to inject some healthy competition into one particular course or series of courses you should build this into the eLearning modules themselves at development stage. Again, many (but not all!) of the development tools today offer this kind of functionality to challenge, choose and reward along the way.
Top tip for gamification: Get your game structure down in your storyboard
Develop the course as a first person scenario in the workplace, with the learner in a simulation of a real situation in the business. They would walk through typical decisions and live the consequences of those decisions in a virtual game.
5. In-house / user generated content (UGC)
'React and adapt' has been the way of the working world over the past year, and this has meant a DIY approach to digital learning – which isn't a bad thing!
Ever-improving technology and tools means you don't have to be a developer or a graphic designer to build some basic eLearning, and the surge in both the demand and acceptance of video has also supported this trend with an increase in screen recordings and edits of key video calls as online training materials.
Top tip: upskill your L&D teams to create your own eLearning programmes
Where we can help is to empower your people with the skills and training to use eLearning tools better, whether that's sharing time-saving tool hacks, providing a library of customisable module templates, or working as a behind the scenes 'finishing desk' for the rough cuts of eLearning built in-house.
We can partner with you and work as an extension of your team to help elevate your L&D team's efforts and build better eLearning, faster. 
CommsLearning are specialists in bespoke eLearning design and development, providing systems and product training, mandatory employee training and induction programmes to HR teams.
If you're looking for an eLearning partner with nearly two decades in the game, get in touch to request demos and example pricing.