By Paul Service, Director of Learning Solutions at CommsLearning
If there's one not-so-secret weapon that every HR professional should have in their employee engagement arsenal, it's video. Topping the attention stakes long before any global pandemic came along, a video is worth 10,000 words, giving people what they want quickly, in a format they expect.
And it's perfect for HR comms and in-house training:
Onboarding new staff
New workplace guidelines
Online learning materials and ongoing training
Company website video or external marketing
Video has a huge part to play if we're to ease seamlessly back into the workplace
According to research from Hubspot, the average millennial has an online attention span of 12 seconds, and it's just eight for Gen Z.
So with a mere 12 seconds at best to grab and keep the attention of many of your employees, it seems obvious that video would offer more bang for its buck to relay your company comms – and with the right brief, it's cheaper to produce than you think.
Work with us – our five-point video checklist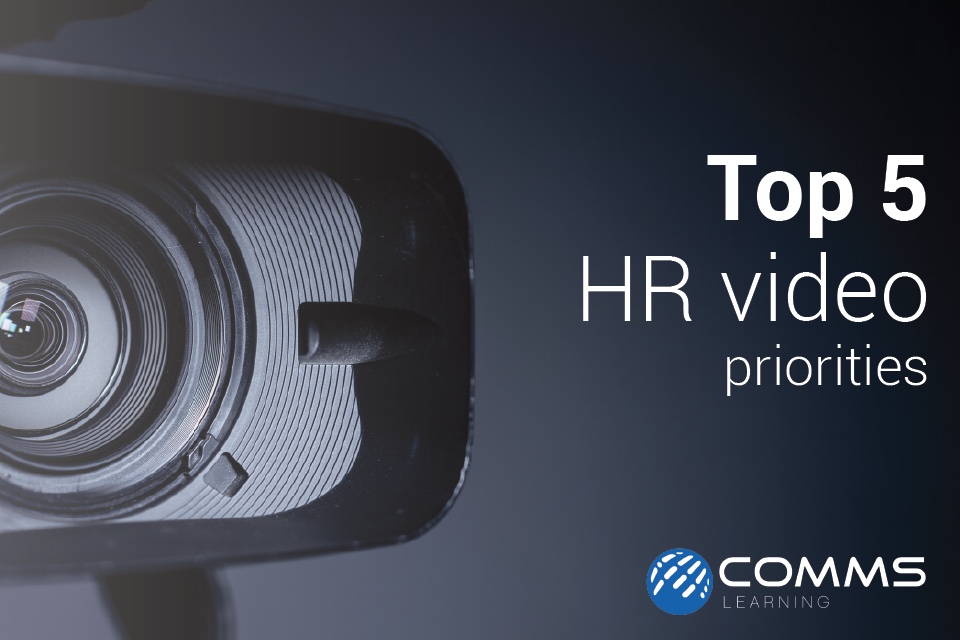 At CommsLearning our team of script writers, animators and editors will work with you to turn your message into impactful, custom animated video, turned around in a week.
Here's where we start:
WHO needs to know and what do they care about?
Put yourself in your employees' shoes and think about what's in it for them. This will help us work together to set a tone that resonates.
WHAT do you need to communicate?
Don't worry, we don't need you to wordsmith this (that's what we do), just send us as much background material as you've got and we'll extract and edit to get straight to the point.
WHAT do you want them to do as a result?
Whether it's complying with new Covid-safe guidelines, working through new training, or understanding a new element of their role – what's the call to action for your video?
LESS is more – Cut, cut and cut again
Thinking back to that 12-second attention span, this is the hardest bit. We'll help you write a tight, engaging and on-message video script that gets your message across efficiently.
WOW factor – What can we do to create maximum impact?
Professional animations with extra added wow – our  team will find those elements and tweak to boost the impact of the whole thing to the next level.
Let's get started – find out more  on our website and get in touch to request project demos and sample pricing.