Tasmin Raynor (pictured), Head of Apprenticeships at De Montfort University, discusses how businesses can take advantage of the latest government funding incentives to recruit and upskill their workforce…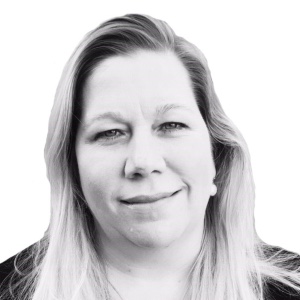 As the UK prepares to exit lockdown and return to a new normal, the government have updated the incentive payments available to eligible employers who wish to employ a new apprentice, to help support the UK workforce increase productivity and enhance skills. I would urge employers to take up the new incentive payment offer which has been available since 1 April 2021.
Eligible employers can now get up to £3,000 per new apprentice – irrespective of age and level. This is fantastic news and will support businesses to recover from the long-term impact of the pandemic. However, as part of the Covid-19 support package, this opportunity is currently only available until September 2021, so employers need to take advantage of it now.
De Montfort University Leicester (DMU) is one of the region's leading providers of apprenticeship programmes, working with organisations of all sizes, including large employers such as British Telecom, University Hospitals of Leicester NHS Trust and Siemens, through to SMEs, with programmes ranging from digital solutions to policing and management.
As a firm advocate of apprenticeships, I believe they are absolutely vital to help businesses meet the future needs of their customers and workforce. We work closely with our employer partners and this is something that has only increased during the pandemic, as we work together to provide support to our apprentices.
It is absolutely clear that the right financial support can make all the difference to a business, and we appreciate the financial challenges that many employers have faced over this period. With many businesses wondering what financial support is available.
Employers with an annual payroll of over £3million are required to pay a 0.5% of their payroll into the Apprenticeship levy. If you pay the levy you will receive funds to spend on training and assessing your apprentices and the government will add 10%. You can claim incentive payments for new apprentices who join your organisation to help pay for other costs. The amount you get will depend on when the apprentice joined your organisation.
Whilst many SMEs are under the impression that they cannot access Apprenticeship levy funds, it is in fact the case that businesses who do not need to pay the Apprenticeship levy will pay 5% towards the cost of training and assessing an apprentice, and the government will pay the rest (95%) up to the funding band maximum.  This is known as 'co-investment'. Employers may be eligible for extra funding depending on both their and their apprentice's circumstances. For example, employers may also be able to access an additional £1,000 for hiring an apprentice who is either aged 16 to 18 years old, or under 25 with an education, health and care plan or who has been in the care of their local authority.
It is important to understand that from the 1 April 2021, employers can reserve funds up to six months in advance of the expected apprenticeship start date. Most of the apprenticeship programmes at DMU start in the autumn so I would encourage you to reserve apprenticeship funding as soon as possible.
DMU offers many apprenticeship programmes that suit different job roles. Current programmes at Level 6 include: Chartered Manager Degree Apprenticeship; Cyber Security Technical Professional; Digital and Technology Solution Professional; Embedded Electronic Systems Design and Development Engineer and Police Constable.
There are currently five apprenticeship programmes available at Level 7, which is a postgraduate degree. These are: Advanced Clinical Practice; Architect; Executive MBA, Postgraduate Engineer and Senior Leader and one Level 5 apprenticeship programme which is the Hearing Aid Dispenser Apprenticeship. Additional apprenticeship programmes are in development, please see our website for details.
Whilst the job market may be uncertain, there is an opportunity to utilise the government's apprenticeship levy and the additional incentive payments to upskill your current workforce and bring in new talent and DMU Apprenticeships can help. In order to maximise the number of businesses being supported through apprenticeships, we want to provide advice and guidance for employers on how to navigate the funding process. We can guide you through the whole journey, including showing you how to access the new digital funding systems and claim incentives making the process as smooth as possible.
To find out more, please visit www.dmu.ac.uk/apprenticeships or email apprenticeships@dmu.ac.uk.