Neil Stride, Managing Director, PG Tech discusses how your Salary Sacrifice scheme may hold the key to closing the country's digital skill gap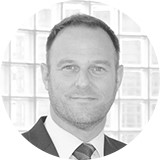 The announcement made by the Chancellor in his latest Autumn Statement following months of consultation with the industry over Salary Sacrifice has certainly set the benefits industry talking. The removal of tax benefits on some schemes such as mobile phones and workplace parking has triggered some uncertainty as to what the wider impact will be on employees.
Salary Sacrifice is a widely-adopted technique used by companies of all sizes to help drive better employee engagement. By offering a wide variety of additional employee benefits companies can enhance their employer brand and engage existing employees. From cycle to work and pension schemes, through to more accessible mobile phones and access to home technology, salary sacrifice is still a  flexible way for employees from all walks of life to access goods and services they may otherwise have had to take out high interest loans to afford, or perhaps not even consider as a purchase at all.
The UK's digital skills gap is a widely-reported issue, and one which Westminster is especially keen to address. In simple terms, the digital skills gap in the UK is costing an estimated £63 billion per year in lost GDP according to a recent report by the House of Commons Science and Technology Committee. Our ability to keep up with, or ahead of, the technological advances of our neighbours, to establish the UK's competitiveness in this area, and to build the digital economy further, are all vital to our country's future growth.
Salary Sacrifice schemes for home technology play a significant role in closing this skills gap. Research from Personal Group shows that 70% of employees who participated in a home technology Salary Sacrifice scheme believe the scheme has helped them and their family to improve their IT skills and knowledge.  After all, we know that all the training in the world does staff no good if they then are unable to put those skills to use on a regular basis – whether in the workplace or beyond.
At the core of the digital skills gap is the fact that many households around the UK still don't have any access to these types of devices. From our own research, we know that 88.7% of people currently participating in our Lets Connect home technology scheme would not have been able to afford this technology as an outright purchase without the Salary Sacrifice scheme provided by their employer. For 62% of respondents, the technology they accessed via salary sacrifice would not have been purchased at all without the scheme.
The fact that some areas of Salary Sacrifice will be changing from April 2017 shouldn't mean that these offers are withdrawn by companies. Instead, businesses need to understand that by continuing to offer these schemes to employees, they are improving the IT literacy of their employees and their families as well as investing in the digital future of the country. There are currently 4.5million UK employees without digital skills that a home technology benefit scheme could help. Without access to these schemes, these employees could be left behind, unable to keep pace with digital developments of the country.
Even setting these massive figures aside, facilitating access to technology can transform a business' own productivity. Employees can feel supported and valued – and if there is an issue more pressing than the skills gap to the government, it's the nation's current inability to compete against other nations in the productivity stakes.
A Warwick University study showed that happier employees – for instance those supported by a well-run benefits and rewards scheme, who feel more valued by their employers – can be 12% more productive overall. A 12% productivity boost to the UK, whilst dramatically improving our ability to compete against other global economies, would only move us into 13th position (from our current ranking of 16th most productive country). A happier workforce will help make us more productive, but a digitally savvy workforce will accelerate the benefits dramatically. With all this in mind, maintaining a solid employee benefits scheme, supported and enhanced by Salary Sacrifice options, remains a win / win approach for UK PLC. The question companies need to ask themselves is, can they afford to ignore the digital skills gap much longer and what are they doing to close it?