By Carolyn Sansom (pictured), Grant Thornton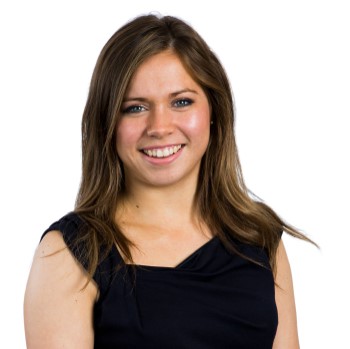 With the prime minister confirming the next phase of lockdown easing from the 17th May, and England still on track for the 21 June, organisations across the UK are planning how to return their people to the office.  But with mixed messages on the return to work and new variants posing a threat, will this be the last lockdown?  And if it's not, should our focus be on creating a change ready culture, rather than one focused on a certain way of working?
Mixed views on future working arrangements
There have been mixed views on working from home, from both employers and employees alike. In February, the BBC reported significant differences in views dependent on the sector. Some large financial institutions adamant to bring people back to the office, stating that to create the culture and mentoring opportunities they desire, they need people to be together.  This differs from some technology giants that have led the way as home working converts, offering it on a permanent basis if desired.
For some organisations, their business activities have predicated that most of their workforce be on site, such as those in construction and retail. What this has triggered though, to maintain a fair approach, is a demand for all workers to return to the office full time, whether their job requires them to or not.
Many organisations have undertaken a significant investment to make their workplaces COVID secure, yet there is resistance from employees to return to the workplace, who may be nervous or have less of a desire to return.
The future is not certain
The Scientific Advisory Group for Emergencies (SAGE) have warned against a return to the office this summer as it could cause a third wave.  Even if it is not this summer, a third wave could be a possibility in the winter months when viruses are more easily spread, or due to new variants, such as those spreading quickly through India.  What's more, impacts from climate change and other viruses could cause further unknown pandemics in the future.  What this tells us is that the future is not certain, and our organisations need an inherent level of agility to be able to adapt – greater than ever before.
Approach to change needs to take this into account
Those that were most unprepared for the shift to working from home were those that had never properly considered flexible or remote working.  With the benefit of hindsight, we can prepare, and must be prepared, for ongoing disruption to working patterns.
Where there were generally two options before; full time office or complete remote worker, a third option has evolved – the hybrid model, typically 2-3 days a week.  But only fixating on these three options could be missing the point. External drivers such as another lockdown or pandemic, may mean we return to full home working at any point.  Alternatively, a temporary need for 5 day office working, perhaps to support projects or talent, may mean the variance in working arrangements is greater and less predictable than we think.
Organisations must work to be ready to adapt to the immediate needs at the time, rather than tying in to a one-size-fits-all arrangement.  How do you create a framework that meets organisational needs while maintaining flexibility for individual employee and team needs?  What this means for us today is a wider variety of scenarios planning, conscious messaging about new working arrangements, and a proactive drive towards creating a change ready culture.  This is ultimately a complete mindset shift, and a new approach to change management to build organisational resilience in a rapidly changing environment of working practices.
If you are considering how to approach the future of your workplace and would like to speak to a people and change advisor, please contact the Grant Thornton People Advisory team: talentsolutions@uk.gt.com.