The Manchester HR Summit is a highly focused event that brings the human resources industry together, for one-to-one business meetings and valuable networking opportunities; saving you months of time, research and money.
The event will guarantee:
– An audience of pre-qualified buyers
– Selected and 'matched' meetings
– No time wasters
– No hidden costs
– Just face-to-face sales meetings throughout!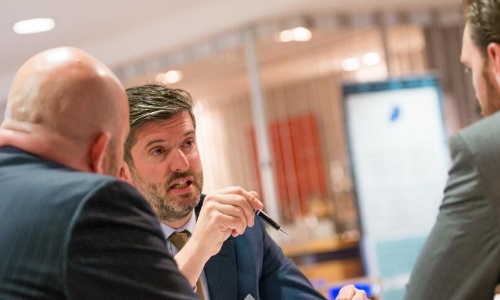 Tailored to meet your requirements like no other event.
Your time is precious, valuable and limited. At the Summit, we will deliver a first-rate return on investment, and put you in touch with HR professionals who have specifically asked to meet you, would like to discuss your products and services, and are pro-actively looking for solutions for their organisation. 
The Summit also offers an unparalleled opportunity for you to promote your service solutions to senior decision makers, who have the authority to spend and are reviewing their current suppliers.
Key benefits
We organise personalised appointments for HR buyers and suppliers to meet in their own dedicated meeting booth. Each supplier will have a series of 20 minute meetings with key decision makers during the course of the event.
You are guaranteed a captive audience of professionals, pre-selected and matched meetings, and cost effective and measurable ROI, without any time-wasters and hidden costs.
Testimonials
'The event was brilliant, it allowed us to talk to the key HR decision makers and we learned what was important to them; a great day!'
'The event was excellent, and all of our 20 minute meetings happened, which was fabulous. The day was very well organised, and hopefully will result in some excellent follow-up meetings for us'
'Good venue, good level of buyers, good conversations.'
'This has been a really good day, with good quality conversations with the right people; i.e. decision makers!'