London HR Supplier Profiles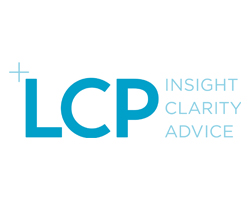 When you get employee benefits and communication right it has a huge impact on employee engagement. We can help ensure your benefits package delivers the outcomes that your organisation wants.

Hunter Roberts helps organisations to turn business strategy into commercial results by enabling managers and teams to think and behave differently. We deliver practical people development solutions to realise individual's talents and potential.

A leading provider of enterprise cloud applications, Workday delivers financial management, human capital management, and analytics applications designed for the world's largest organisations.

Fairsail's award-winning HRMS enables mid-size multinationals to transform how they acquire, engage, manage and develop their people, increasing workforce visibility, improving HR productivity and providing great experiences across the workforce.

LGC is an international leader in laboratory services, measurement standards, reference materials and proficiency testing providing workplace drug testing services for over 20 years, applying science for a safer world.

ClickIQ is an intelligent marketing and analytics platform that uses programmatic bid management, integrated AI and sophisticated campaign management tools to effortlessly optimise the performance of your online recruitment advertising.

Independently voted 'Learning Technologies Supplier of the Year', Virtual College' s learning management software and over 300 online courses help almost three million learners from organisations world-wide.

In western Europe only 14% of employees are highly engaged within the workplace. Engage & Grow has been developed to bring the passion back for employees and organisations.

We ensure your success – high performance, employee retention and business growth. We add value to your workplace with complimentary employee benefits, plus payroll, pensions and employment law.

Corporate Investigations responsible for delivering a quality bespoke service, tailored to suit the needs of companies in a variety of sectors to enable clients to gather the evidence they require.

PayDashboard is a digital payslip portal that integrates with your current payroll software. Deliver employee payslips along with financial education, graphical payroll dashboards, custom branding and much more.

Actus Software is a leading cloud based performance and talent management solution developed by HR for HR. It eliminates paper based appraisals, encourages performance improvement and enhances the employee experience.

Corndel designs tailored management development, leadership and coaching programmes which improve business performance. Our bespoke programmes can be fully funded through the Apprenticeship Levy